This week AllBrands had the privilege to donate 4 sewing machines to Louisiana Key Academy, a tuition-free school for students with dyslexia.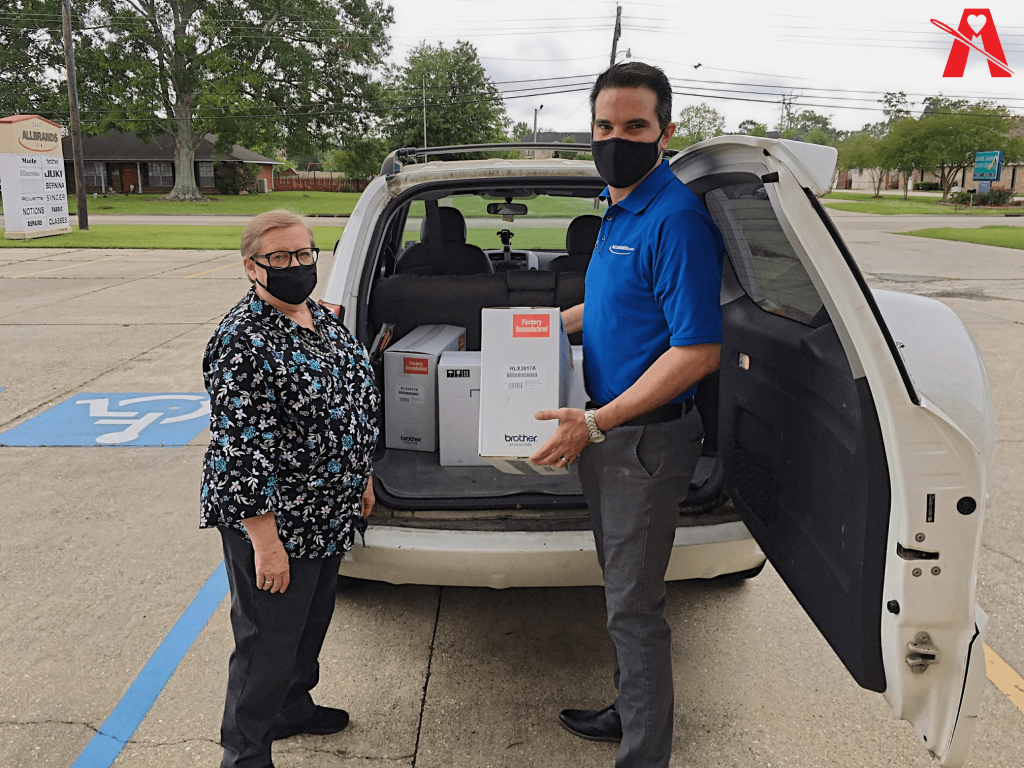 Heather Bourgeois, principal of Louisiana Key Academy, has worked with her teachers to create an advanced drama elective course for the school's middle school students.
Middle schoolers can spend a semester on costume and set design. They will then collaborate to create sets and costumes for a production younger students will put on later in the semester.
Louisiana Key Academy is a charter school located in Baton Rouge that specializes in teaching children with dyslexia. According to their website, "Louisiana Key Academy's mission is to serve the community at large, to educate and remediate children with dyslexia in an evidence based curriculum and to stand as an excellent model and resource for other schools and communities."
To learn more about AllBrands' philanthropic initiatives, click here!