Guest blog by  . . . Joanne Banko
Hello to all my Allbrands friends!
It's your sewing friend from Ohio writing with some snippets of sewing news for you to read and enjoy. Let's start with a good sewing story shall we? I recently had a great conversation with my friend Denise Holguin, managing Editor at Designs in Machine Embroidery magazine. Last fall this premier publication celebrated it's 100th issue! I know many of you have learned a lot by reading this magazine. I thought it would be fun to interview Denise so you can get an idea of what's involved in producing each issue and see how Denise uses tools of the trade like placement guides, along with sticky paper templates, and target stickers to achieve the ultimate in perfect placement for her embroidery projects. These specialty tools are available for a multitude of embroidery machine models and of course you'll find them all at allbrands.com!
To bring you behind the scenes for this story I wrote a blog post called Sew, tell me . . . You'll see why Denise stopped playing tug of war when she discovered the snap style hoop and glean from her wisdom with excellent embroidery advice for both beginners and seasoned stitchers. She explained why Blue Hair Girl was born and how Patch Celebration was invented to commemorate machine embroidery moments in time. You'll even find links to a couple free embroidery designs! Our conversation was meant to leave you with a smile and a good dose of inspiration as you progress on your own embroidery journey. You can CLICK HERE to read the entire article.
Now we'll switch tracks to talk about an entirely different machine, what I like to call a sewing enthusiasts Best Friend! I'm talking about a serger!
Truly, this was one of the greatest inventions ever to be introduced into modern sewing life. I used my first serger at the very young age of sixteen. Now, we won't count how many years back that was, but at that time sergers were big and expensive, used mainly by professionals. My experience with the serger came by way of a job in a custom drapery factory. There were no color-coded dials or how to manuals for that machine. I relied on experienced co-workers if one of the threads ran out or snapped.
Today's sergers are so affordable and easy to use they easily find their way into the sewing space of even the most novice sewing enthusiast. Known for their speed and efficiency, these mighty machines can cut hours off the time it takes to complete a project and provide a finish that not only rivals ready to wear – a serger produces stitches that look exactly like the best in ready to wear!

Would you like to try your hand at creating a top notch T-shirt, stitched from start to finish with a serger? The official Brother blog has just posted a project I created to show you the steps for fast, flat construction. You'll also learn how easy it is to use a serger blind hem foot for finishing and hemming all in one quick swoop with the serger. Complete instructions are available for you to make your own version. CLICK HERE to view this Serger Style T-Shirt Project.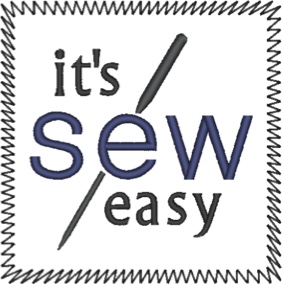 Last but not least, I'd like to encourage you to visit the allbrands.com YouTube Channel. They have uploaded a whole bunch of It's Sew Easy TV segments originally taped for the PBS show.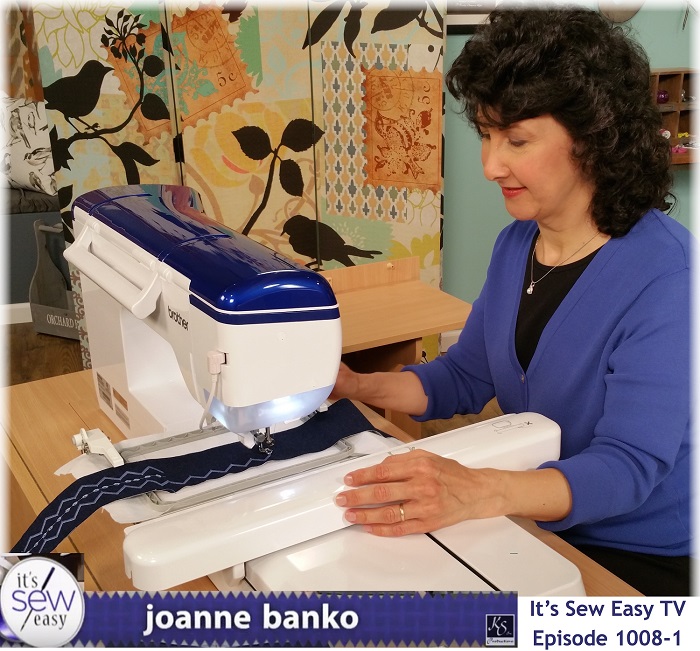 These short segments feature my some of my favorite sewing and embroidery techniques. Watch for more videos to be added in the near future!
I'll say bye for now. I wish you all Happy Sewing!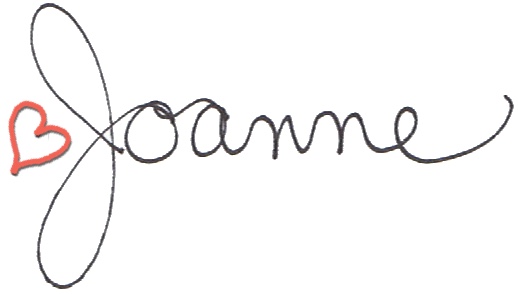 Joanne Banko is a freelance sewing educator and a self-proclaimed sewing cheerleader. You can see Joanne's online teaching segments broadcast on the popular PBS TV show, It's Sew Easy, and online at www.itsseweasytv.com. She is a frequent contributor to Designs in Machine Embroidery magazine and author of the book Wrapped in Embroidery. The book is available at AllBrands.com. Visit Joanne at her Sewing and Embroidery website, www.letsgosew.com.