Sewing groups aren't just a way to make friends, but can also be a way to make a difference in the local community. Now with the rise of social media, the world is more interconnected than ever. In the wake of tragedy small groups can make a difference not just locally, but all across the globe.
Since September 2019, devastating wildfires have ravaged Australia, destroying homes and decimating ecosystems across the country. According to ecologist Chris Dickman, over a billion animals have died since these fires have started. If you've been active on any social media platform these last four months, you've likely seen many images of injured animals rescued from the devastation. Being so far away from such a large environmental disaster, it can feel like Americans can't make a difference in a tangible way.
While the situation is dire, folks around the world are coming together not only raise money, but to create and donate resources. Rescue centers in Australia are in urgent need of bat wraps, joey pouches, and blankets to help those animals who were able to make it out of the fires. The Animal Rescue Collective Craft Guild, located in Australia, is working with wildlife groups and crafters around the world to get these desperately needed supplies.
Australian rescues desperately need joey pouches for rescued animals. As the name suggests, these pouches can fit joeys, or baby kangaroos. They mimic kangaroo pouches where young joeys rest until they're old enough to fend for themselves. According to the Animal Rescue Collective Craft Guild, will help not just those baby kangaroos, but also sugar gliders, possums, koalas, and wallabies. The patterns for the pouches were shared on various social media platforms and can be scaled up or down to create different sizes for different animals.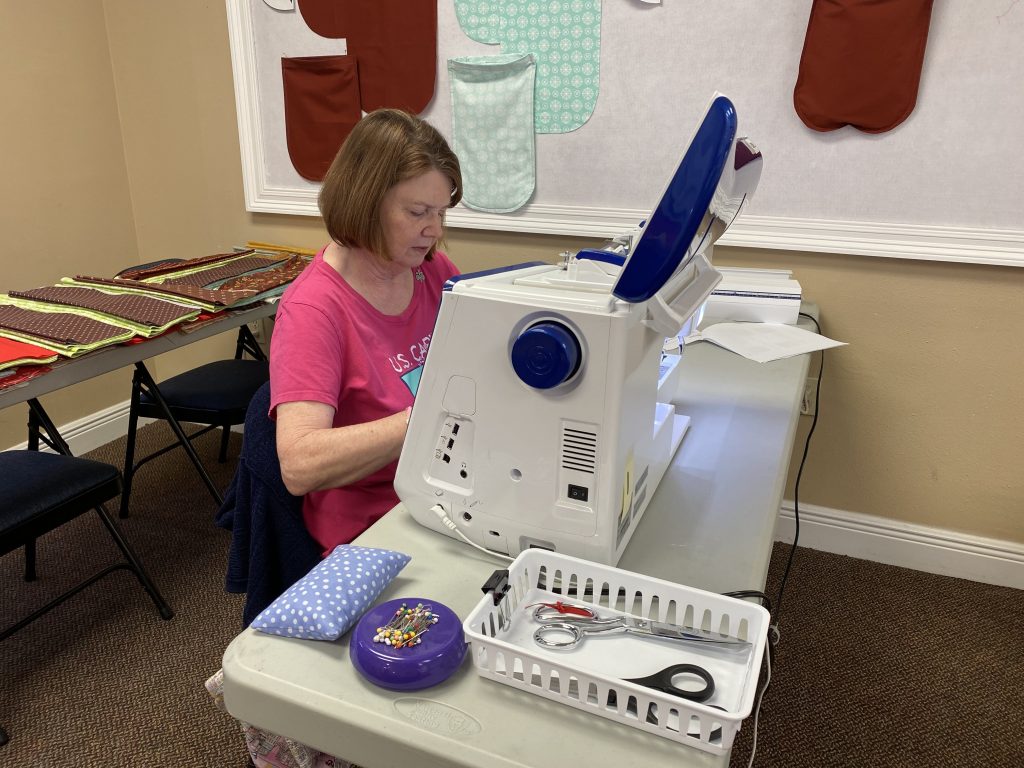 One such group came together this Thursday at our Baton Rouge location to help with relief efforts. This sewing group in particular met in our Baton Rouge location in 2013. Now, almost 7 years later, the group is still getting together and sewing regularly. A local wildlife organization has been reaching out to businesses in the Baton Rouge area to ask for any help in sending resources almost 10,000 miles away to Australia. One customer got wind of the need for help and assembled her sewing group to help. Thursday the group came together to make joey pouches of all shapes and sizes to send directly to local rescues in Australia. The ladies worked on several pouches on our Brother Dream Machines in our sew studio.
These ladies donated supplies and so can you! Patterns for these pouches are available here, so please pass the patterns on or make your own pouches! In a time of serious environmental disaster you can make a difference like these customers did.