Bernina University (BU) is an event held annually when Bernina unveils their new products for the upcoming year. This year BU was held in Dallas, TX from June 27-30, 2023. It's always a thrilling event to see the latest innovations in sewing and embroidery machines. Let's take a closer look at some of the standout machines from this year's lineup: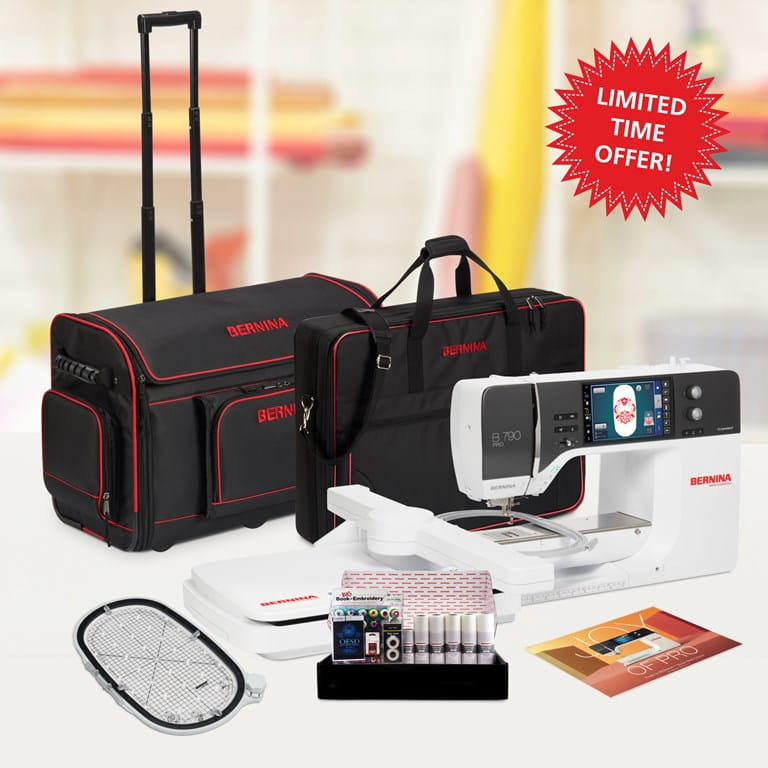 Bernina B790 PRO: This sewing embroidery quilting machine comes with the Embroidery Module L (SDT) included. One of its impressive new features is laser pinpoint placement, which allows you to mark your start and travel points as you sew and embroider. With its 4-point placement function, you can easily and precisely position your designs on your fabric. It's a machine designed to bring precision and ease to your sewing and embroidery projects.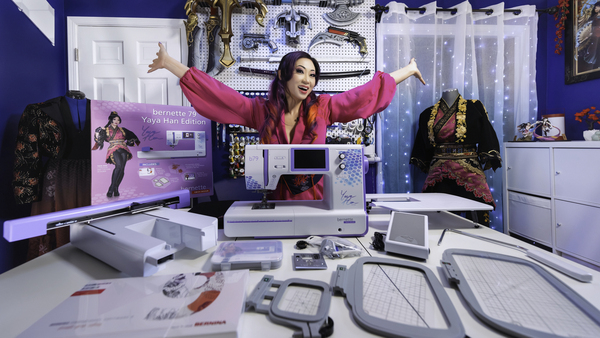 Bernette B79 Yaya Han Edition: As the top-of-the-line Bernette model, this special edition machine is the first Special Edition from the brand. With a 5″ color screen and a 6×10″ embroidery area, it offers plenty of space to bring your creative ideas to life. It also comes with 3 hoops, 18 different feet, and features like Dual Feed and On-screen Stitch Designer. The machine even includes Software 9 Creator, which is valued at $1500. With its unique and striking design, Yaya Han hopes that the B79 Yaya Han edition "Sewing and embroidery can become your life long passion."
Bernina Internet Models: The B540, B740, and B485 are the three internet models introduced at BU this year. The B540 comes in both sewing and sewing/embroidery variants, offering an 8.5″ arm, a 9mm stitch width, and 6mm stitch length. The B740 model boasts features such as Auto Threader & Trim, Foot Lift, Pivot, Speed Control, and an Extension Table. The B485 sewing machine comes with a Jumbo Bobbin, 5.5mm Stitch Width, Auto Thread Trimmer, and a Color Touch Screen. These models provide a range of options for different sewing and embroidery needs.
It's truly amazing to see the variety and capabilities of these machines from Bernina. We can't wait to see what they have in store for us next year at BU!