Hello to all my Allbrands friends!
Today we're talking T-shirts! It seems almost everyone, everywhere loves to wear the quintessential Tee, from babies and children to teens, tweens, Grandmas, Grandpas, and just about everyone else on planet earth!!! Are you interested in embroidering on T-shirts? Watch It's Sew Easy TV, Episode #910 this weekend on your local Louisiana Public Broadcasting station and you'll see the show where I talk all about T-shirts.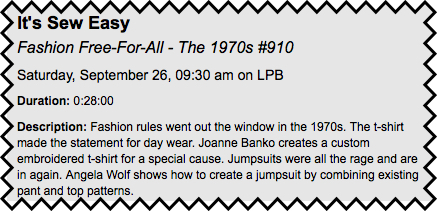 You'll find out how to create a custom design with easy to use multi format BES3 Lettering and Customization Software to make your T-shirt really special. You'll also get tips for stabilizing knits and ideas for making sure every t-shirt embroidery design is just right before pressing the start button on your embroidery machine.
In show #910 It's Sew Easy TV continues their trip through the decades of fashion. The theme for this episode was the disco dancing seventies. Kind of a crazy fashion era but certainly one where T-shirts became mainstream and found their way into everyone's wardrobe. The history of t-shirts is an interesting subject. While T-Shirts were worn well before the 1970's, in previous decades they were mostly white and still generally regarded as "undershirts." That changed dramatically by the 1970's. With the explosion of color and new ink products suitable for printing on garments, T-shirts became commonplace both as a fashion statement, and a form of self-expression.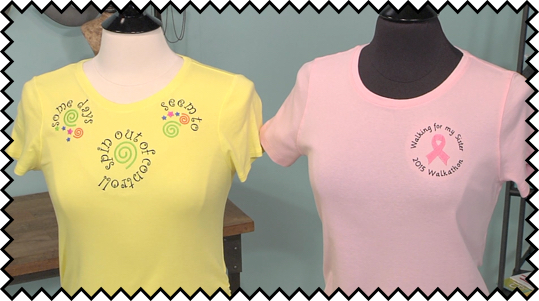 Today's T-shirts range from casual to elegant with styling options that make them one of the most popular outerwear items of all time. Modern embroidery machines along with Lettering and Customization software make it easy and fun to embellish ordinary T's and personalize them to suit the style and taste of all ages and various interests. Embroidered lettering is attractive and durable. It's easy to transform a T-Shirt with exciting designs, added expressions, names, and monograms. With embroidery capability you can indeed Say It with Stitches!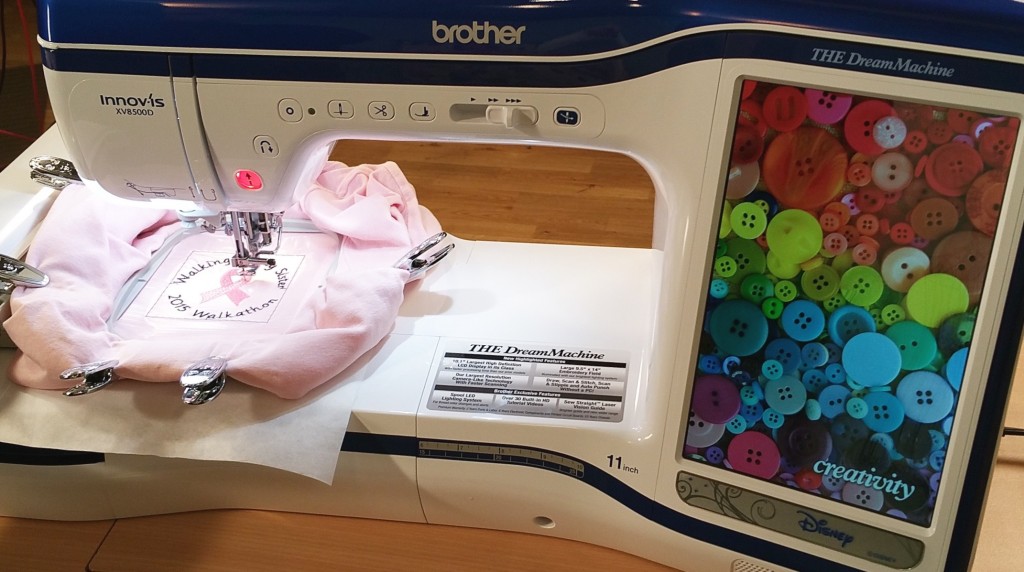 The featured pink Tee on the show has a very personal and special meaning. I embroidered it for my sister who is a survivor and wears the pink ribbon as reminder of the precious gift of life and the success of restored health. Perhaps you might want to embroider the pink ribbon for someone you care about. You'll find it available as a Free download from the Brother sews website. CLICK HERE for the Brother version of this pink and powerful emblem.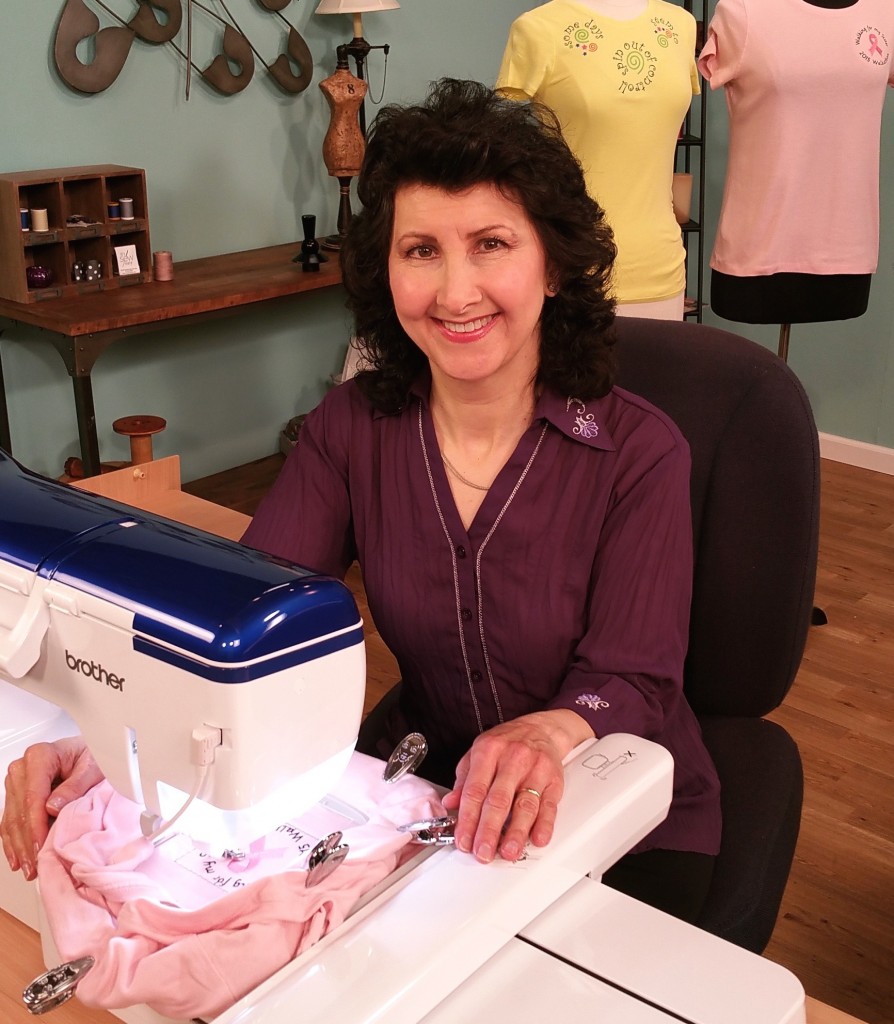 As always, you can visit the itsseweasytv.com project section and find a link to instructions for this episode and many more. I hope you enjoy the show! It's scheduled to air Saturday September 26th at 9:30 am. Visit lpb.org for more details. CLICK HERE to search for PBS stations all over the country.
Talk to you again soon. Until then, Happy Sewing from your sewing friend,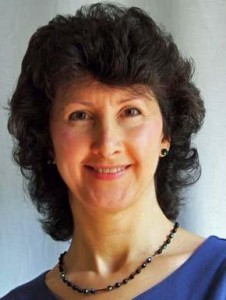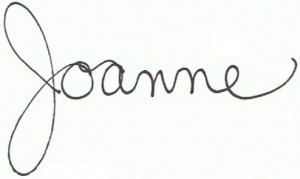 P.S. Will I get the chance to see you in Baton Rouge? I hope so! I'll be teaching along with Deborah Jones and Louis Carney for the big bash known as Bayou Embroidery University. CLICK HERE for more details. Looking forward to seeing you there so we can talk sewing and embroidery live and in person!
Joanne Banko is a freelance sewing educator and a self-proclaimed sewing cheerleader. You can see Joanne's online teaching segments broadcast on the popular PBS TV show, It's Sew Easy, and online at www.itsseweasytv.com. She is a frequent contributor to Designs in Machine Embroidery magazine and author of the book Wrapped in Embroidery. The book is available at AllBrands.com. Visit Joanne at her Sewing and Embroidery website, www.letsgosew.com.