Hello to all my Allbrands friends!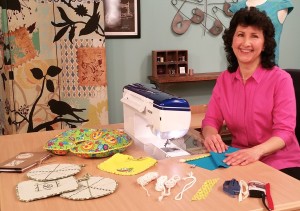 I'm here to encourage you to set aside time to enjoy the It's Sew Easy TV show this weekend. It's Sew Easy TV, Episode #908 airs on your local Louisiana Public Broadcasting station Saturday September 11th at 9:30 am. Visit lpb.org for more details. CLICK HERE to search for PBS stations all over the country.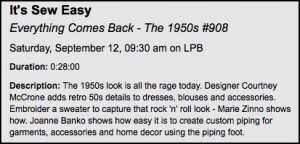 I suggest you make yourself comfortable and watch as It's Sew Easy TV continues to trace fashion and sewing throughout the 20th century. The focus of this series is transforming time-honored techniques into trends for today's lifestyle.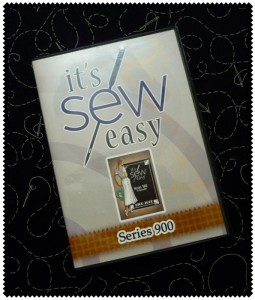 The title of this show is Everything Comes Back and the featured projects are modern interpretations of 1950's styles. Watch this show and I promise you'll learn tips and techniques to make your sewing and embroidery easier and more rewarding!
First off, Courtney McCrone shows off sweet dresses and blouses from her feminine line of fashions. She presents a fun & fast fashion show of her original garment designs. She also demonstrates some little sewing details that make perfect accents for modern day fashions and crafts.
Next up, my friend Marie Zinno dresses up a sweater with freestanding floral appliques. You'll love her simple and straightforward instructions for creating freestanding flowers and embellishing a cardigan sweater with embroidery and hot fix pearls. Marie is a professional embroidery expert and she loves to share her knowledge of the craft.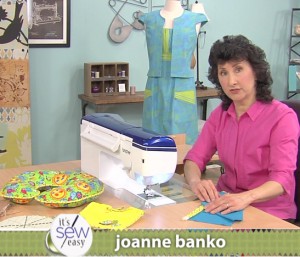 You'll see my short segment last. The featured technique is Pretty Piping for garments, accessories, and home décor. I had to pack a lot of information into just three and a half minutes! See how easy it is to use a Piping Foot for both pre-purchased and custom crafted piping. Learn how to use this foot for sewing piping and take your personal sewing projects from so-so to stupendous!!! The experts at ALLBRANDS.COM can help you find the right piping foot for your machine model.
Visit the itsseweasytv.com project section and find a link to instructions for the crescent shaped baby "boppie" pillow seen on the show. You'll see a few more sample items with piped accents. Check out my list below. I've included links to Brothersews.com where you'll find complete instructions for these projects.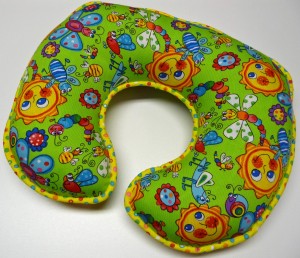 Crescent Shaped Pillow for Baby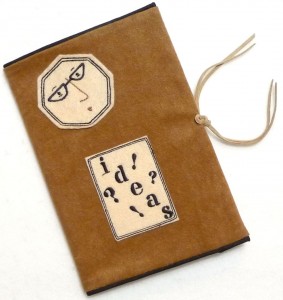 Notebook Cover for Home or Office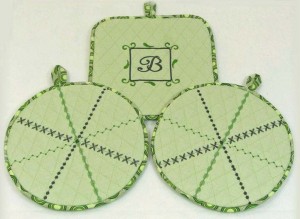 Piped Potholders
I had a lot of fun making the piped potholder set. As a bonus, the instructions for this project show you how to cut lots of piping strips from just a little bit of fabric. Which project is your favorite? I'd love to hear your thoughts and comments!
Talk to you again soon. Until then, I wish you Happy Sewing!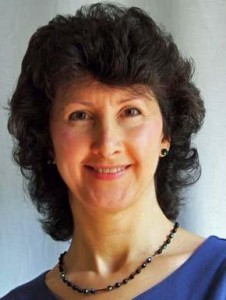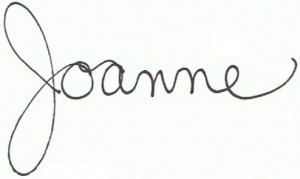 Joanne Banko is a freelance sewing educator and a self-proclaimed sewing cheerleader. You can see Joanne's online teaching segments broadcast on the popular PBS TV show, It's Sew Easy, and online at www.itsseweasytv.com. She is a frequent contributor to Designs in Machine Embroidery magazine and author of the book Wrapped in Embroidery. The book is available at AllBrands.com. Visit Joanne at her Sewing and Embroidery website, www.letsgosew.com.